Well, it's been a very busy season here at Kinross House Gardens, from big events, great guests to a Kings visit and everything in-between. We started the season with so many good intentions and plans but before we knew it summer has been and gone and all those good intentions and plans have fallen by the wayside. Swept away by life and it's plans. I can assure you I had the intention of making this a monthly blog but as you can see, life had other plans.
Its only now that the nights have drawn and the weather moves us back indoors (or greenhouse in my case) that we can reflect on the season and how it went. What worked well in the garden? What needs improvement? and what was a complete disaster? It's so important we ask ourselves these questions now, because in just a few months time we are going to be starting it all over again.
October and November are the perfect months for planning, it allows us the time to buy all our summer seeds and bare root plants to get everything in place.
Here in the gardens, autumnal changes have started and although the leaves have dropped somewhat, the big leaf drop is still to come as there is still about 60% of leaves still on the trees. On average it's usually the second week of November by the time it's all done, and the gardeners are on standby ready to clear the lawns and collect the leaves to help make leaf mould gold for nourishing our beds.
Things have been very productive in the Kitchen Garden, we have cleared everything, leaving no winter vegetables. This year we have decided to plant all the beds up with green manure over the winter. An Italian Rye grass and a red clover. These will feed the beds and provide nitrogen in April, we won't lift the plants, instead we will put cardboard down and some two year old leaf mould we collected on top of that and rotovate the whole thing together to make a beautifully fed, nutritious bulky soil, full of organic matter that the summer crops will love.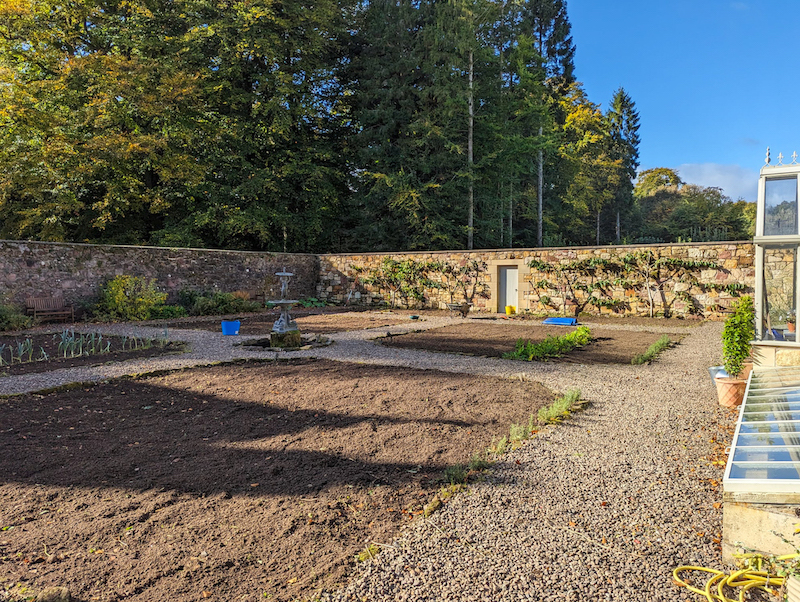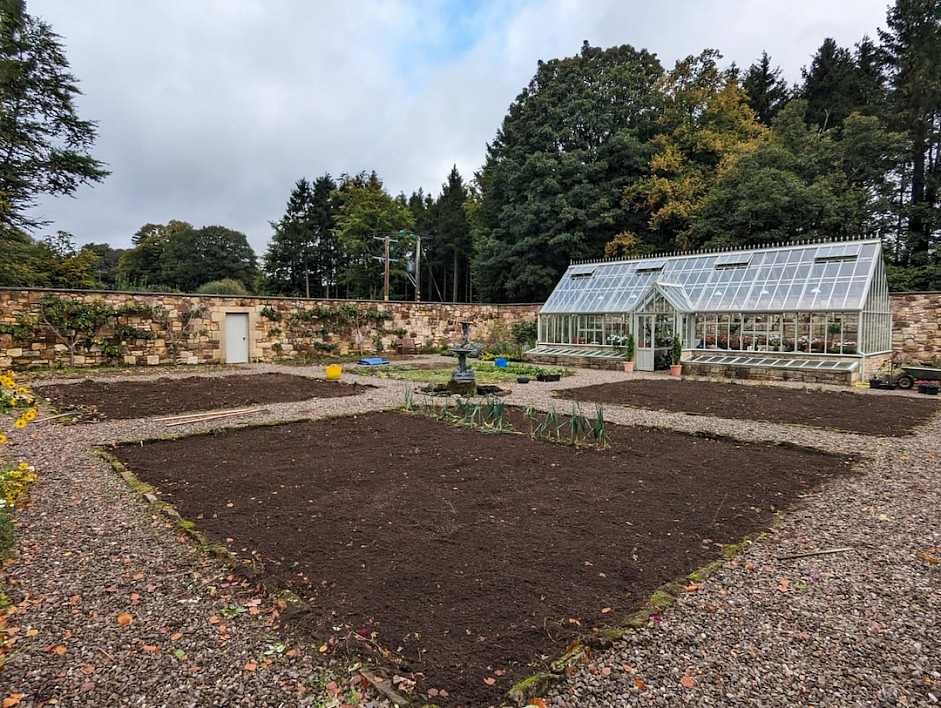 With the change in seasons the arrival of the winter storms has begun, with Storm Babet the most recent. Luckily, we were quite fortunate here all things considered, with only a few trees down in the woods. However, in the formal gardens we only have two large mature trees, a plane tree and a lime, both around 100 years old. Unfortunately, the lime tree had a small split in it which allowed the water and rot to get in and the storm managed to get it. So, the exceptionally large tree limb ended up becoming the next victim.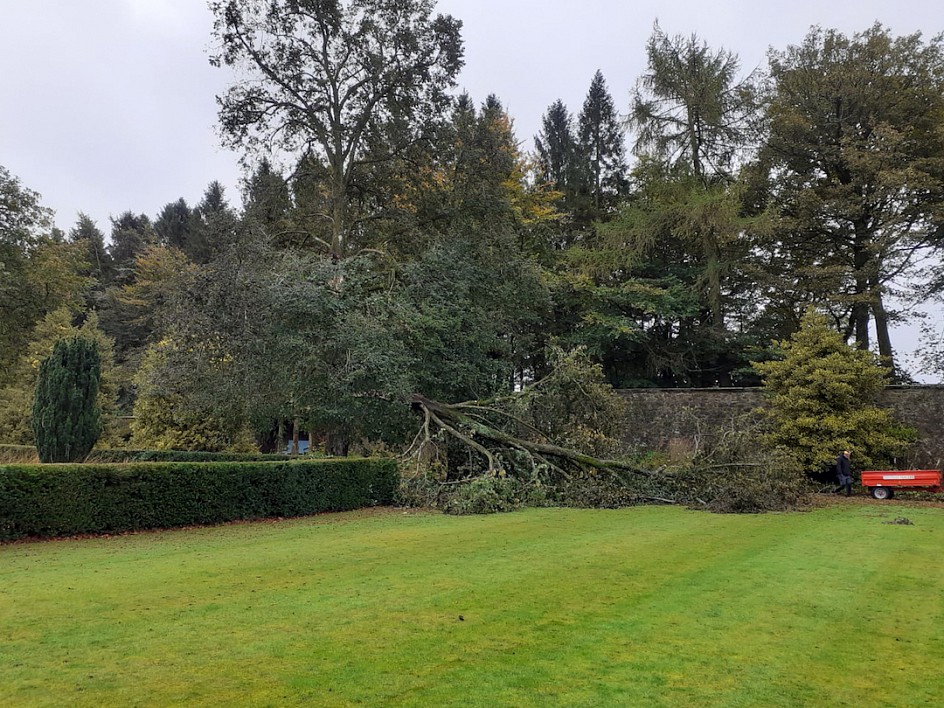 I had plans this week to be done in the gardens as part of the routine work load. However, as I said before, life gets in the way. This week is focused on clearing up from Storm Babet and the poor attacked trees. The garden is a great teacher and above all gardening teaches us that optimism is always the way forward.
So, I will continue to make new garden plans for next week, and I will promise our Marketing Manager I will get this blog done again next month.
However, I'll be sure to be a little bit prepared too just in case everything changes last minute.
- Colin