As April comes to a close and the floriferous month of May about to begin, this is where we come the closest in the year to almost seeing the plants grow before our very eyes and everything, (including us humans!) are desperate for the summer to begin.
Everything is growing at phenomenal speed, from our herbaceous borders coming back after their winter sleep, our climbing roses which festoon the garden walls in summer, the grass which is in its regular cutting regime again and unfortunately, the weeds which are doing their best to ruin many a nice border.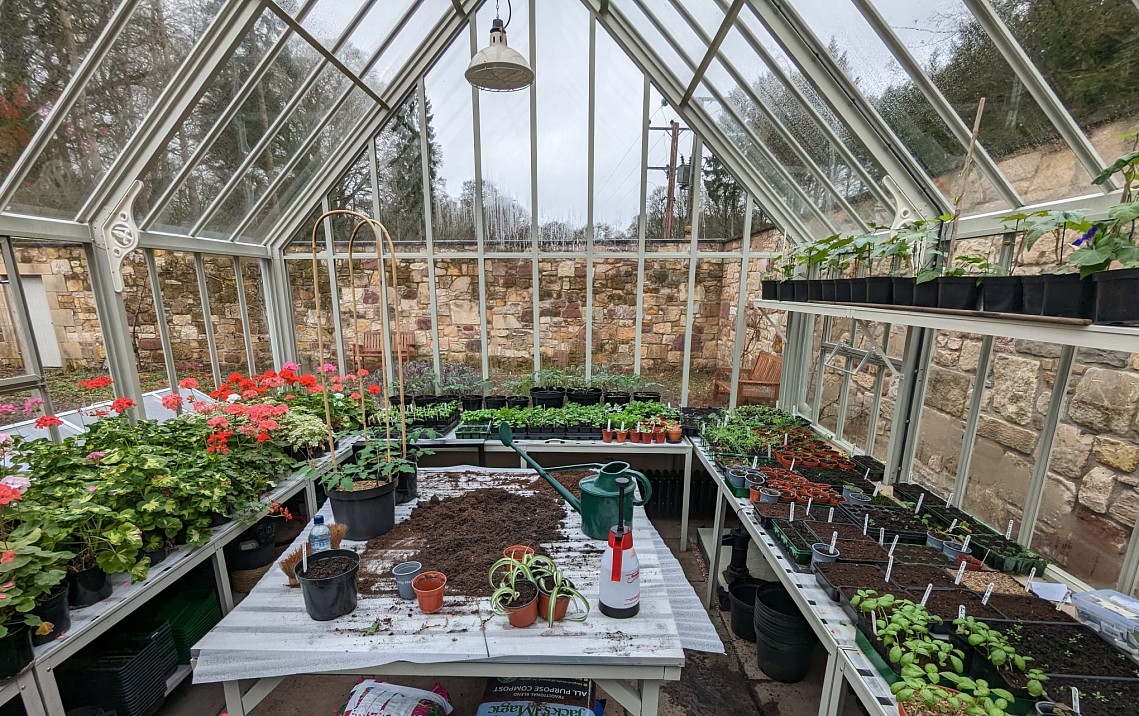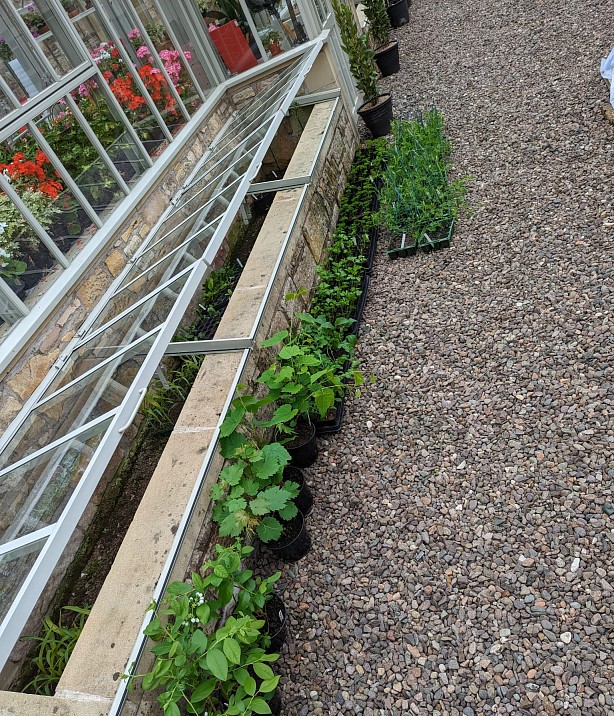 In the Kitchen Garden our greenhouse is as full as it can get, as we reach the point where our early seedlings are desperate to get outside and start growing but we must keep them locked away inside, holding them all back, awaiting that fateful day in May where we can open the flood gates and release the plants without fear of frost killing them all.
"N'er cast a clout till May is out" is the adage that gardeners live by, and many an impatient gardener has been burned thinking they could risk it and ignore that sage advice. I have only risked it once this year with the sweet pea's seedlings (knowing they should be able to cope down to -5c), which I planted out a few weeks ago.  No sooner had I planted them, then the forecasters started warning of the north winds coming, and as predicted, the lambing snows arrived.
It was a tense few days, with the worst hitting -1.4 c for us here at Kinross House Estate. But thankfully the sweet peas held out being the stalwart annuals they are.
I would hope that's the last breath of winter this season, but caution is always key when it comes to spring and protecting our precious plants.
It has been a very dry April; we have seen only 42mm of rain fall for the whole month here in the garden. However, March was very wet, and the ground still has its winter reserves of stored water to offer, but unless we see some more heavy rain as the season progresses, the ground may become much dryer as the summer comes.
Elsewhere in the garden the growing season is in full flow. Our grass cutting regime is in full run, whilst in-between cuts we are trying to get a hoe round the beds to catch any germinating annual weeds before they become a much bigger problem, and if hoed in the sunny dry weather, they die all the faster with less chance of coming back.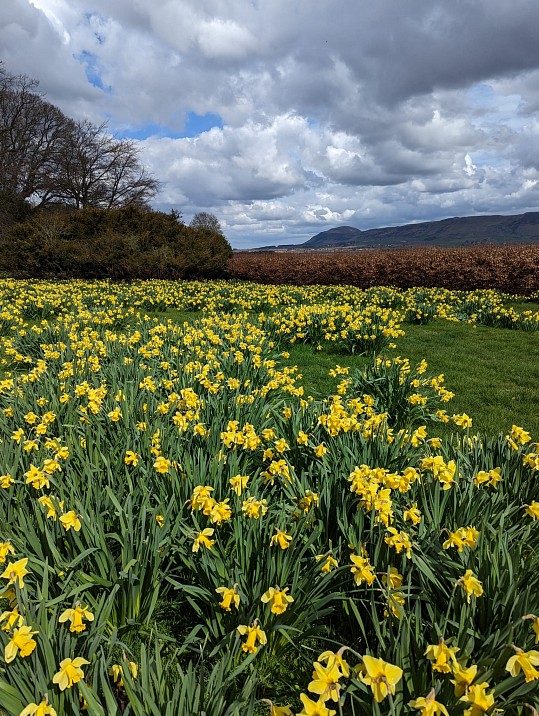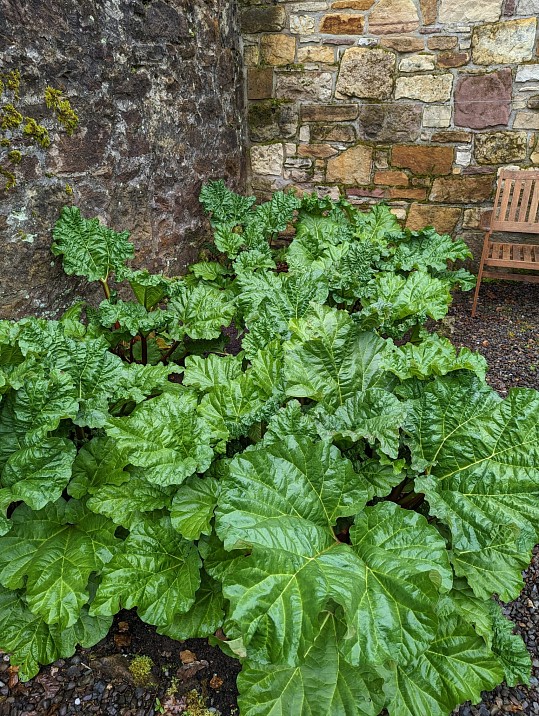 So often at this time of year, we are fed up with winter and are just ready for the summer to begin, and with each sunny day we shed our coats, put on our sunglasses and think summer has arrived! It's a sentiment very much shared with the plant kingdom too, particularly the non-hardy ones, just desperate to get outside and start growing.
But being a good gardener means being patient, enjoy the sunny days when they happen but don't put that coat too far out of sight yet!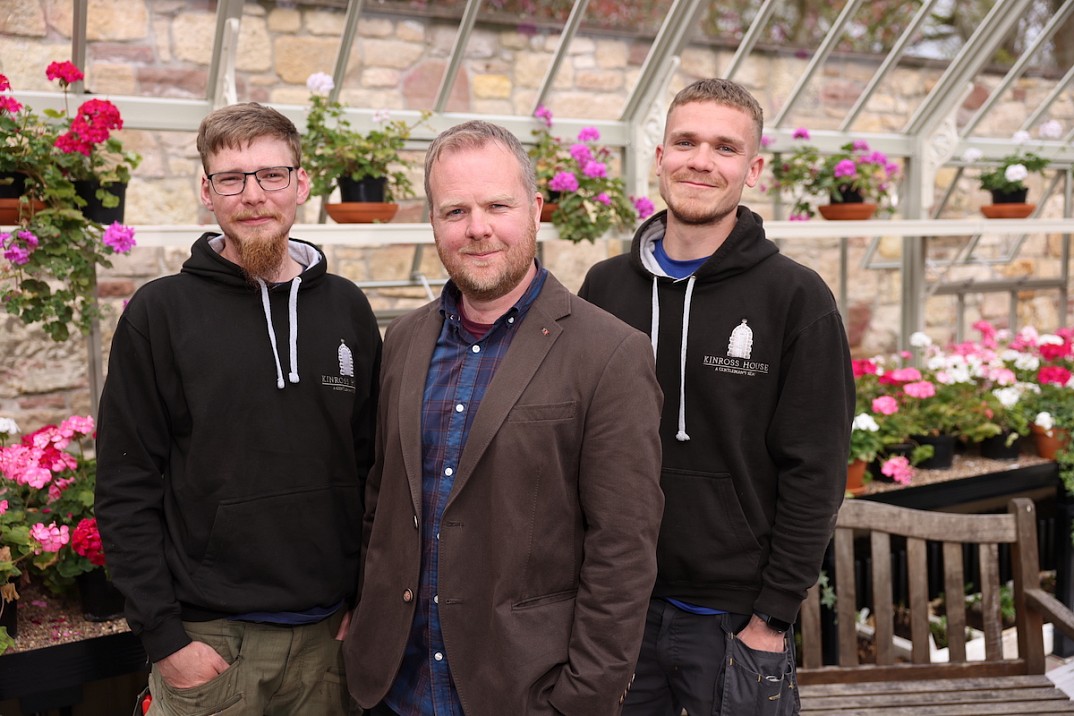 - Colin