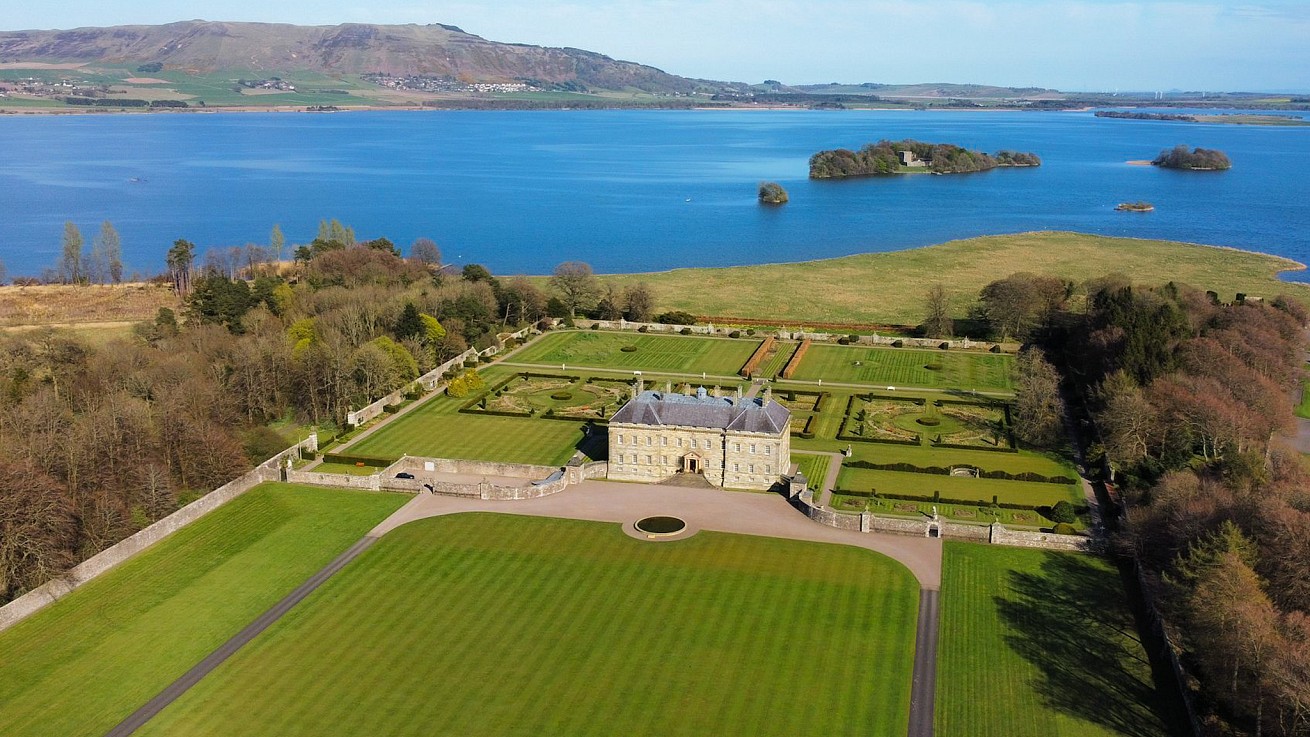 Spring has sprung!
From the early days of being a young gardener, some 40 years ago, I have never hidden my admiration for the month of May. I just love it!
Looking around the gardens and grounds, of course the bulbs begin to emerge all the way back from February, however for us here at Kinross, the eclipse of spring bulbs is in the month of May.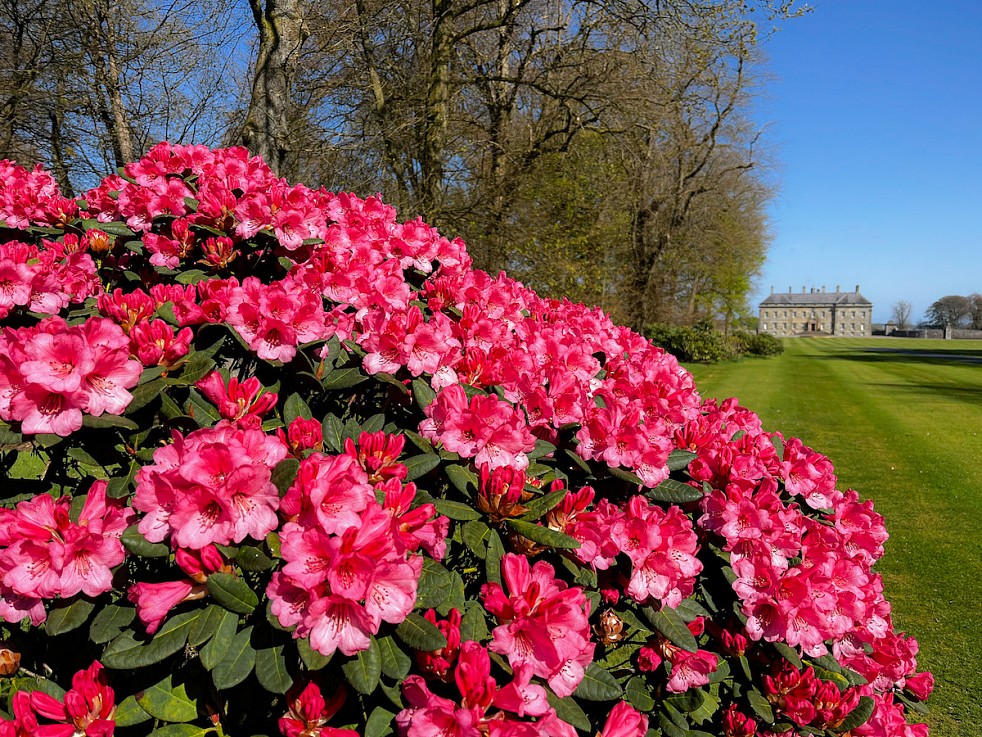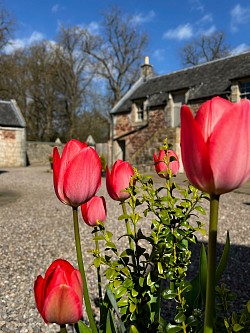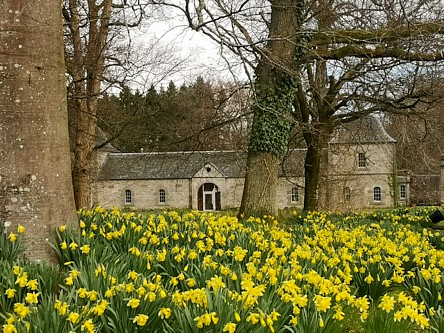 Narcissus, Tulips are ably assisted with the Rhododendrons all lifting the spirit outside, with the emergence of all the vibrant fresh green foliage on all the deciduous woodlands which encompass the gardens, it creates a beautiful backdrop, a canvas if you like for all the emerging growth within the gardens and surrounding landscape.
The wonderful smell of freshly mown grass lights up your senses and with it a realisation that Winter has been blown away. Even on wetter days, the glasshouse is filled with emerging plants, cuttings and seedlings to fill the displays of the Coach House Courtyard, houseplants for the House itself and young plants being readied to be planted out in the Kitchen Garden, and for use in and around the Estate.
As a Gardener, you get a real sense of belonging. Working alongside Mother Nature to help create and maintain while watching insect life enjoying the first pollen collections, hearing bird song and watching the red squirrels have a sneeky peek into the Kitchen Garden as the team sow veg seeds to see if 'anything was ready'. You have to love it all!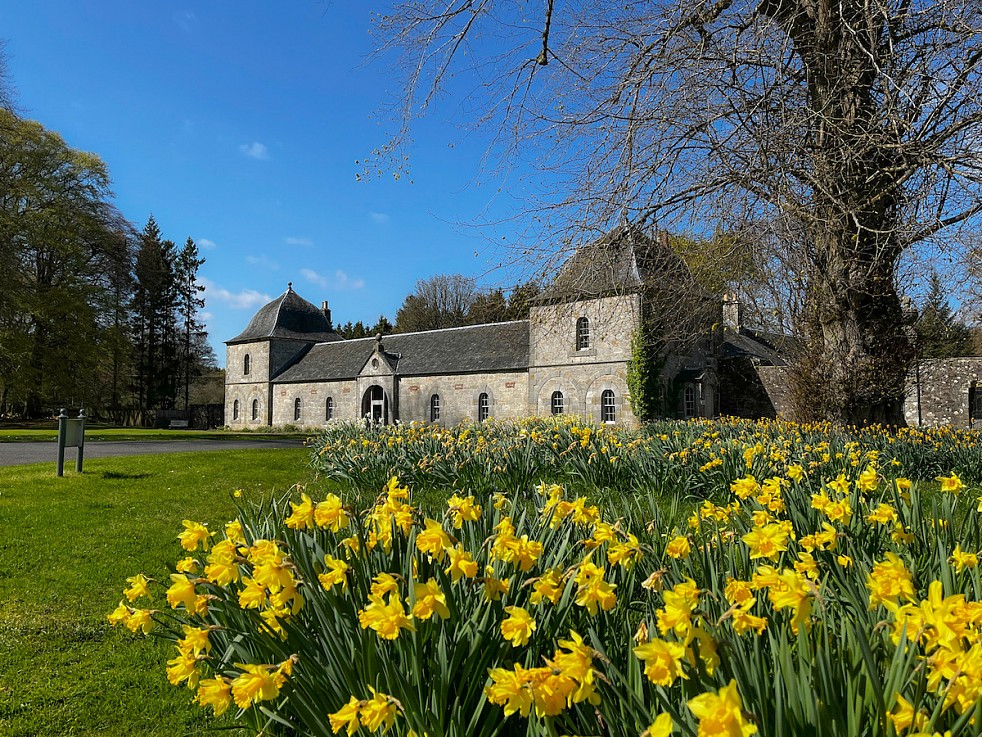 Good Luck Shaun!
I hope that you do not mind that I say a few words about Shaun. Shaun has left for pastures new, with our warmest and best wishes, as after some 10 plus years with us he has taken up a post of Head Gardener in his own right and I could not be more proud of him. He was a huge support to me throughout our time together at Kinross. We remain the best of friends and we wish him well with his new adventure and am sure he will be a huge success. I feel like a proud father watching one of his own. We will miss the big fella enormously.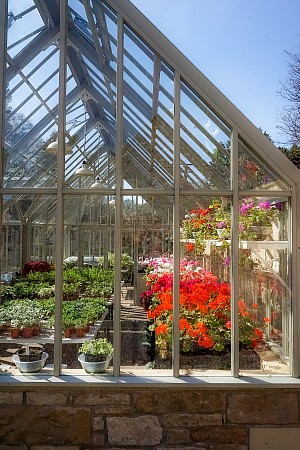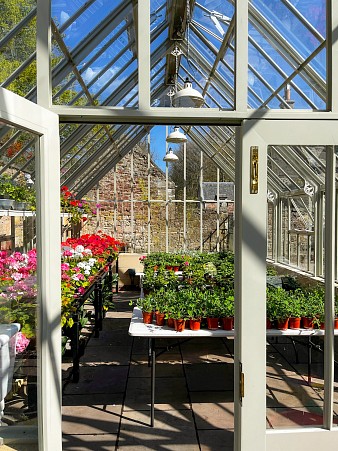 Welcome Alex!
On another note, this allowed us the opportunity of taking on another new gardens team member. Having been overwhelmed and delighted at the response, for which we are immensely and enormously grateful to every single person whom applied, we settled on a young man who comes with huge enthusiasm to learn and grow along with Myself, Gavin and Graeme. Welcome aboard, Alex and good luck - lots of hard work ahead!
I hope you all enjoy looking at some of our spring pictures on our social media pages and encourage you all to get out and enjoy your garden and this beautiful country that we luckily call home.
My thanks as ever to Seb and Graeme for their great pictures!
Take Care, Stay Safe and Happy Gardening!
- Kenny