Autumnal Hues!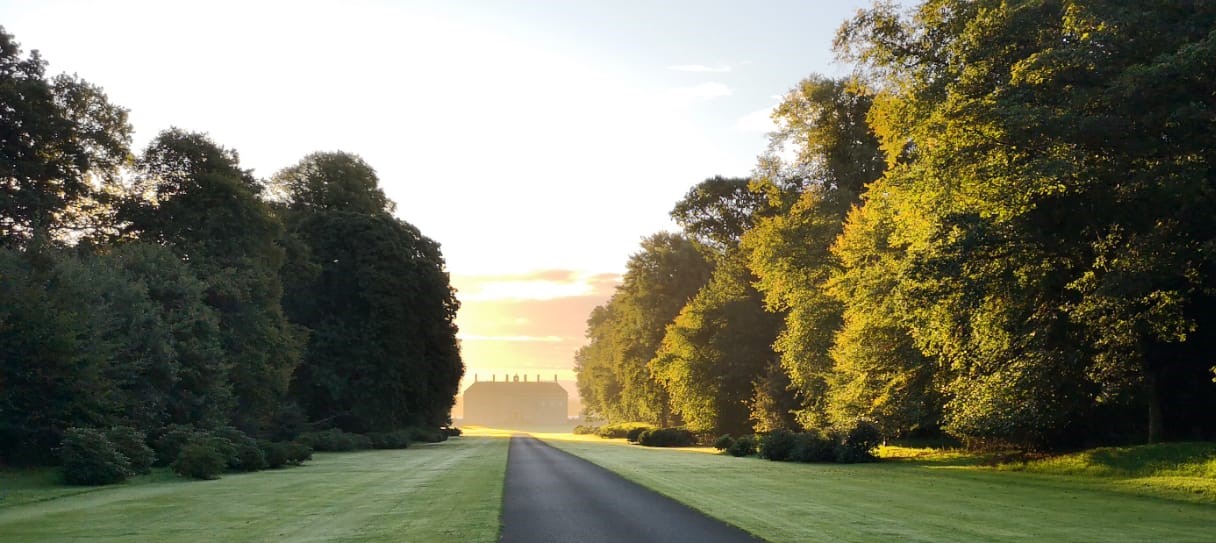 Scotland is such a beautiful place to live and work. October of course brings the beauty of magical sunrises and sunsets and we are blessed here at Kinross to have the magical surroundings of the estate to enjoy these.
Late flushes of colour from the herbaceous such as Heleniums, Asters, and Sedums all giving beautiful pockets of colour within the grasses, which are now of course coming to the fore with their beautiful autumnal hues.  The grasses also give us wonderful form and movement, allowing plenty of border interest as the colours fade into autumn.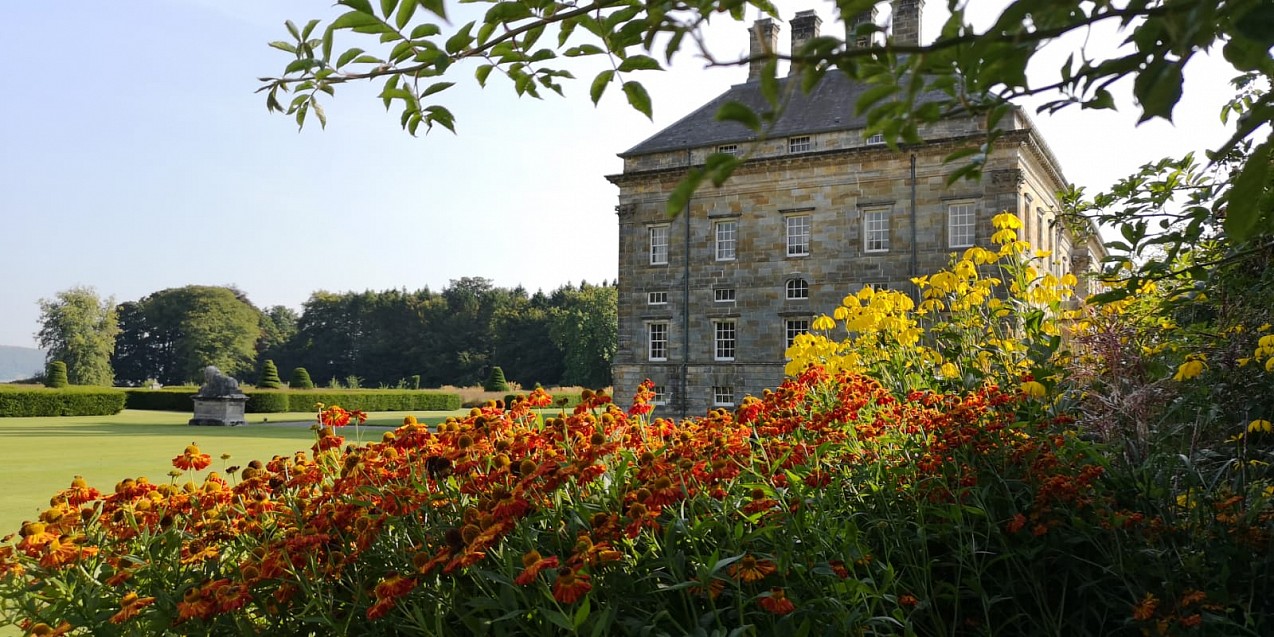 Of course, if you look deeper into the borders, there is also a certain beauty within, from the simplicity of a seed head to the simple but incredibly complex form of a spider's web, built in a matter of hours from spider silk, with such strength to withhold such copious amounts of water from the morning dew as well as breakfast for the spider himself!.
Harvest Time!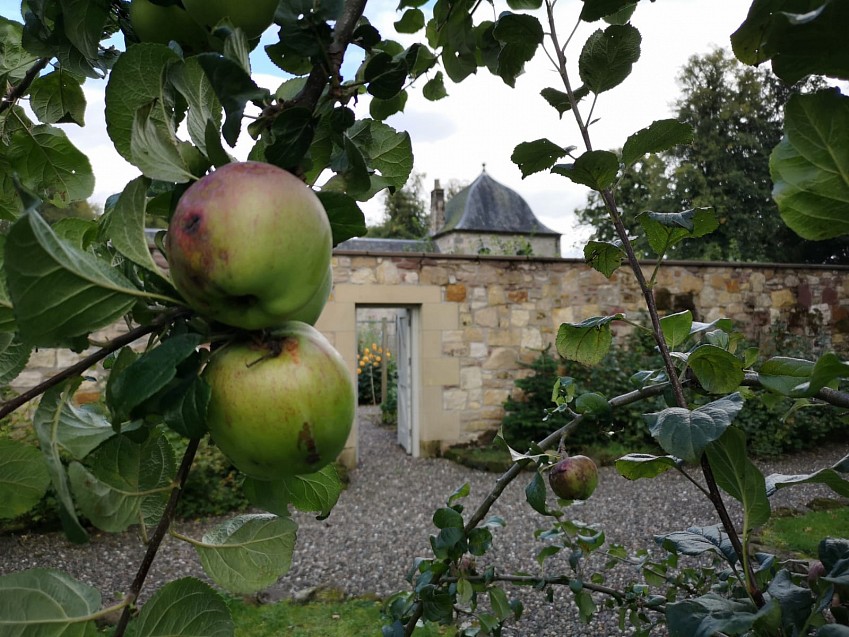 The orchards are now also heavy with fruit, ready to be harvested and it has been a bountiful year for apples and plums! It was a good year for strawberries and raspberries too, however I must confess that the red squirrels which live close by to our kitchen garden, were looking particularly pleased with themselves this season and plump to boot!.
 Gardens Works.
We are still busy with finalizing hedging works, and the beginning of pruning back and tying in the walls shrubs, climbers and roses. Doing this work now, gives these plants an element of protection against the high winds we tend to endure within the winter months. By reducing growth, and removing dead and diseased material, keep the plants in better condition to face the upcoming Autumn/Winter period.
Woodland Walks!
Another very pleasant part of the estate I very much enjoy spending time in at this time of year is the woodland walks that we have simply cut through our woodlands. At this time of year, with the leaves still on the trees and the lower setting sun, you really can enjoy some time with nature, as the many forms of Fungi appear from the rotting and decomposing of wood within our woodland floors.
All very much part of the biodiversity that we encourage to flourish within the estate setting, giving a
beautiful and bountiful setting for nature to thrive within!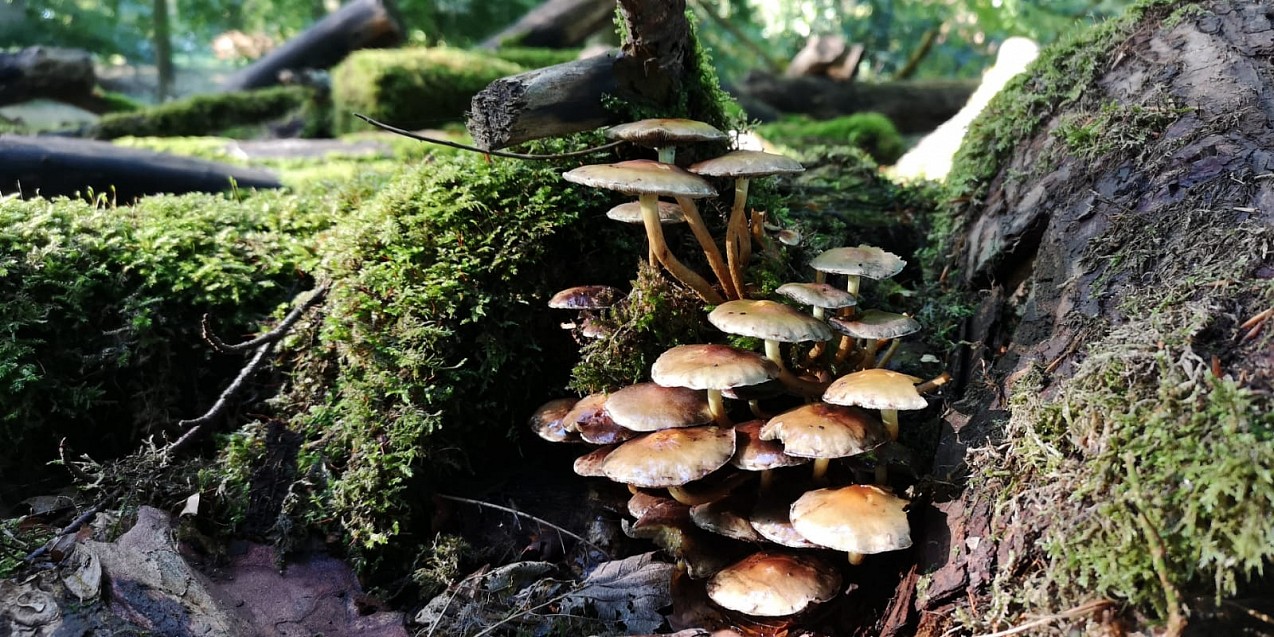 Top Tip!
Nothing beats the leaves that fall in Autumn as a garden mulch. Find a corner of the garden to place in a pile when collected and turn with a fork two or three times until they are well rotted, then simply place back on to your borders. These work to encourage worm activity, aiding drainage and soil fertility, allow loads of healthy soil microbes to thrive and acts as a great weed suppressant a, soil conditioner and moisture retainer.  You have got to love Mother Nature!
Graeme did a great job this week capturing the pics for the blog!  Thanks Graeme!
Happy gardening!
Kenny